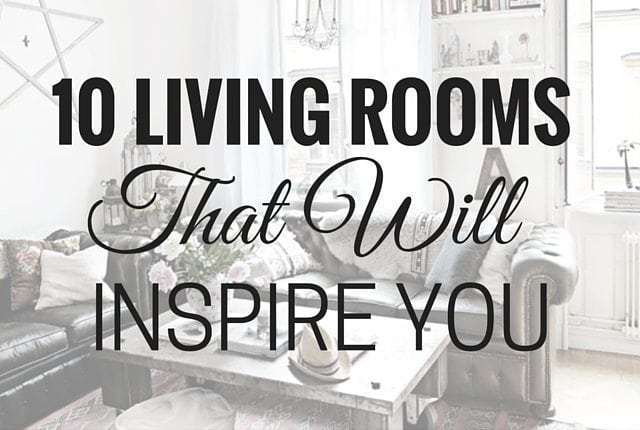 Living rooms are important spaces, as they will mostly likely be the room occupied most frequently every day. I find it thrilling to look at different inspiration to #getinspired to decorate or re-decorate any space.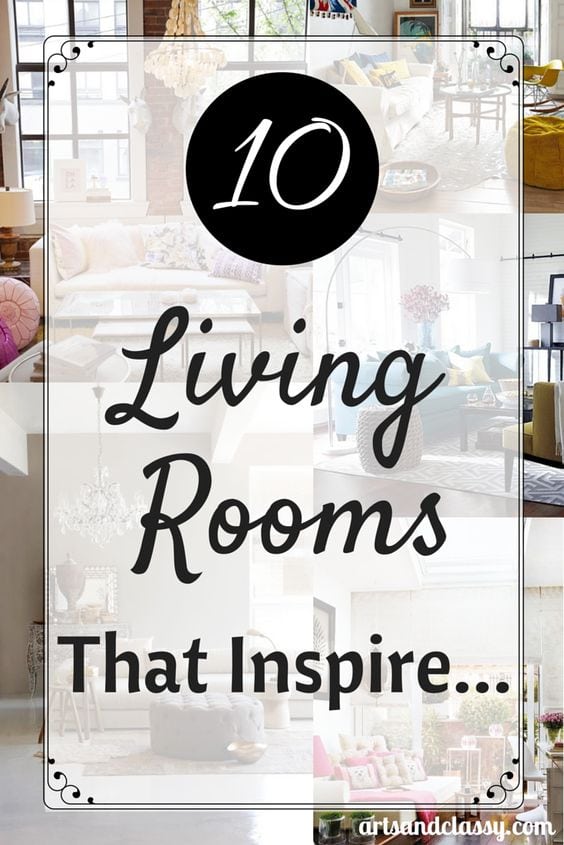 In fact, Pinterest has been my favorite way to #getinspired for every room in my home. Have you seen my living rooms board?
Follow Meredith Greenberg's board Home – Living Rooms on Pinterest.


Now… On to 10 living rooms that inspired me today!
1) The tall ceilings are obviously idea in any space. But I love the way they used the window treatment. I am a huge fan of this color scheme and the great furniture selection they picked.
Photo Credit : www.tophomeideas.com
2) This has a bit of Moroccan style to it that I love. It's like moroccan meets classy. LOVE!
Photo Credit : www.freshhome.com
3) I really love this chandelier!! 
Photo Credit : www.brittanickel.tumblr.com

4) Loving the color scheme in this room with the white walls, having bold furniture can add some character to the space!
Photo Credit : api.shopstyle.com
5) Love the wall mural of photos and the striped curtains!
Photo Credit : www.pinyourhome.com
6)  Chandelier… need I say more? Also loving the table against the back wall! The tufted ottoman acting as a coffee table is a nice touch! 
Photo Credit : www.umbrinco.com
7)  Again… the strak white walls are dressed up with a built in bookshelf and a star on the wall. This is more of a minimalist/eclectic infusion that just works.
No Photo Credit Found
8) There is sooooo much going on this living room, but this designer did an amazing job of blending it all together…regardless of bold patterns or walls. It just works!
Photo Credit : www.architectureardesigns.com
9) The BOLD yellow accents inspired me today! Especially with this someone unique looking british flag as an art piece. It has character!
Photo Credit : www.homeadore.com
10) Elegant…Elegant! That is all I can say about this room. Sheer elegance. I love the chandelier and the neutral furniture mixed in with the animal print and the bold dark walls. It has a traditional feel with some modern elegance.

Photo Credit: www.housebeautiful.com
Let me know your thoughts on my finds. I know it is hard to pick favorites with all the amazing photos streaming on pinterest!