I am always researching the internet to find great deals on furniture to share with you all. Well recently, I have been on a hunt for some chic accent chairs that fit my budget. I thought I would compile some of my favorites to share with you all.
I find that when I see price tags for chairs in retail stores I tend to shudder. I can not believe how much some furniture costs. As a set decorator on some shows, I shop frequently and I have to stay within budget so price tags are essential.
This post contains affiliate links*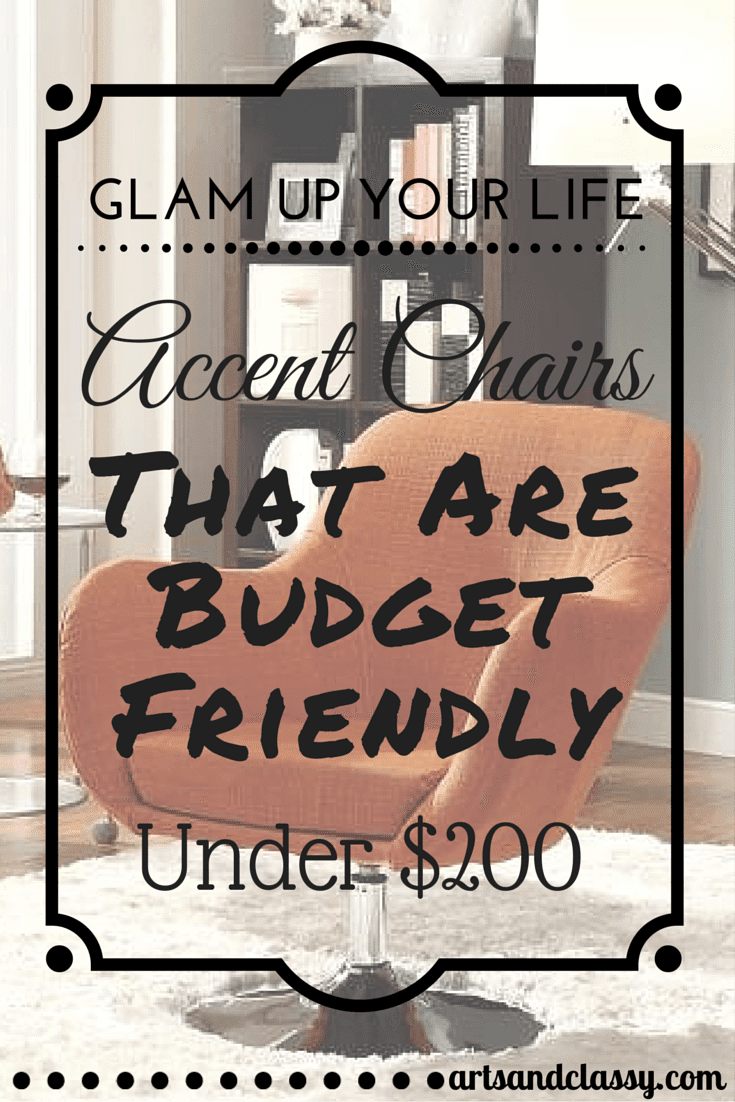 1. Baxton Studio Mid-Century Timor Club Chair* – I have really been enjoying mid century modern design recently and this chair fits a modest budget. Plus, I love the tufting!
2. Coaster Home Furnishings Casual Tufted Accent Chair* – I love tufting! SO MUCH! This chair is so gorgeous and could work in some many spaces.
3. Linon Coco Gray Damask Accent Chair* – I love the subtlety of this chair! It has a refined quality about it and it could work in many different spaces. 
4. Coaster Home Furnishings Contemporary Orange Swivel Chair with Chrome Base* –  I imagine it in my office space at some point! What a fun office chair this would be? As a creative mind, it has the perfect color for the personality of my office space.
5. HomCom 45″ Tufted High Back Velvet Accent Chair – Red* – This is a pretty dramatic chair, but it is why I love it. In the appropriate space, this chair can be a plush focal point in the room. LOVE!
6. Baxton Studio Fiorenza White Plastic Armchair with Wood Eiffel Legs, Set of 2 – If you are into  a contemporary modern look, these Eiffel leg chairs can totally fit your budget and even for 2!!!
I will be updating my office in the near future and I am trying to come up with my design and doing exercises like this one help me define my style in my price range.
Let me know if you have any questions in the comments below.
It is really amazing what you can find online. I hope this helps you in your journey to classiness in your home.
xo